I was checking out my friendster account at dahil wala namang bago, ngcheck ako ng posts. madalang lang tlga ako mgcheck nun dahil puros survey lang nababasa ko doon.Tutal wala akong malagay na bagong entry sa blog ko kaya ngsagot na lang din ako ng survey. haha.. for a change lang. try ko kung ano ba meron sa mga survey na 'to at marami ang nahuhumaling sumagot. haha.

~*~*~*~*~*~*~

The longest survey you'll ever fill out! Do the world a favor: fill it out and post it for all your friends. Do this because the person who filled it out before you didn't sit here for ages for nothing. Answer all the questions honestly, no lying to avoid stuff.
Starting time:
♥ 4:49pm
Name:
♥ Belle
Sister/s:
♥ zeroness!
brother/s:
♥ one and only one

Shoe size:
♥ 8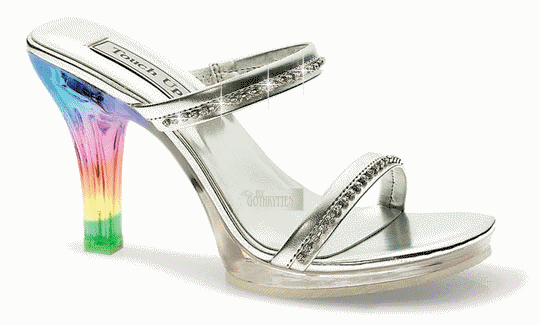 What are you wearing right now?
♥ pink floral shorts and orthopedic shirt (naks! Detalyado)
Where do you live?
♥ City of Clean and green! Las Piñas City

Favorite Number:
♥ 05 (obvious ba?? kya nga belle05 e)
Favorite Drinks:
♥ lemonade
Favorite Month:
♥ March xempre (bday na, bakasyon pa)
Favorite Breakfast:
♥ pandesal with dairy crème or kutchinta
***********Have You Ever***********
Been on a plane:
♥ not yet.. hopefully soon..
Been in a bath tub:
♥ ndi pa din.. wla akong ksma sa tub.. (wanna join?)
.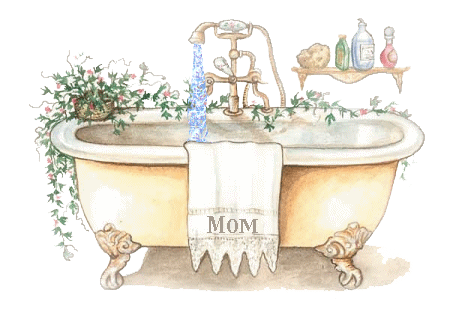 Swam in the ocean:
♥ ng iinsulto ka?? ilog nga dko mlangoy, ocean p kaya.
Fallen asleep in school:
♥ oo xempre. Pro pag wala ng teacher. Mabait ako eh
Broken someone's heart:
♥ ahmm… well… I think… hmm..

next question pls.
Fell off your chair:
♥ YES! As in sa harap pa ng crush ko! Major T.O
Sat by the phone all night waiting for someone to call:
♥ kaya bumili ako ng wireless pra khit san ktabi ko ang fone. hehehe
Saved e-mails:
♥ hindi ako nagbubura ng emails. Tamad kasi ako.
***********What is************
Your room like:
♥ like bedroom. May kama at closet.. haha. tama nman ako dba?
What's right beside you?
♥ kaluluwa. kaya pla kanina pko nilalamig sa pwesto ko.
What is the last thing you ate?
♥ choco-choco na kinupit ko sa tindahan
-------------Ever Had-------------
Chicken pox:
♥ yup! May scar p nga ako. badtrip.
Sore throat:
♥ Lagi!.. every month i think meron ako. parang mens lang in a regular basis.
Stitches:
♥ wala pa. pro I have this scar na mukhang tinahi. hehe
Broken nose:
♥ mukha lang broken pero hindi talaga! Haha
-----------Do You-----------
Believe in love at first sight

?
♥ Oo. Pro 1st sight lang ha.. pag 2nd sight na, ayaw ko na. haha [tawag dyan, biktima ng maling akala]
Like picnics:?
♥ anong picnic?? Yung chicherya?? Haha.. joke!
OO. I like picnics lalo n kung sa picnic grove kami kakain ng picnic na chicherya. Picnic n picnic ang feeling..Ü
----------Who----------
Who was the last person you danced with?
♥ dadi ko during my debut party. [tagal n pla akong di naisa2yaw.. haaayz]
Who last made you smile?
♥ si textmate. sabi nya kasi, gudmorning e hapon na! hehe. bangag!
Who did you last yell at?
♥ si Hagedon. kulit kasi. lagi na lang natutulog..
----------Final Questions-------------
What are you listening to right now?
♥ tunog ng electric fan.. ang inggay nga e.
What did you do today?
♥ gosh! Ang hirap ng question na eto.
As usual, WALA!.. may gngwa ba ang tamad at tambay?
Hate someone in your family?
♥ wala naman.. ang kapal ko nman kng may hate ako. ako nga ang dpat kamuhian d2.
Diamond or pearl
♥ awtz! Pwede both?? It depends kasi.. pag may bf – pearls, pag wala – pwet ng baso n mukhang diamond.
Are you the Eldest?
♥ Nope! Buti na lang..
Indoors or outdoors?
♥ pag may pera – outdoors, pag wala – indoors. Make sense??
-------Today did you-----------
**Akla ko ba final na yun??
1. Talk to someone you like?
♥ ahmm.. not sure! haha.. confused n nman kasi..
2. Kiss anyone?
♥ gosh! Wala! Virgin pa lips ko. Haaaayz. Kelan kya si first kiss ddting?
3. Get sick?
♥ hindi pa naman. Bawal daw kasi magsakit-sakitan ngayon e.
4. Talked to an ex:
♥ hindi!.. kasi wla akong number nila. [naks! Prang andami. Hehe..]
5. Miss someone:
♥ Oo nman. And im sure miss din niya ako.
----------Last person who----------
6. You talked to on the phone?
♥ yung customer namin na nagta2nong ng ulam.
----------Random--------------
21. Have a crush on someone:?
♥ crush ampft! Ano ako HS?? Like na lang, marami pa! eyyy.. kinikilig ako!
22. What books are you reading right now?
♥ sakto! MacArthur ni Bob Ong. Galing mo mgtanong ha.
23. Best feeling in the world:
♥ wen u know that someone loves u so much! [aww.. emote bgla]
24. Future kids names?
♥ haha.. gusto ko 2 boys and 2 girls, [keiron Ray and Milton Ray for boys.. or pwede ding Akisha and Akhilang..] so far yan plang naiisip ko.
25. Do you Sleep with stuffed animals?
♥ No! puros alikabok na kasi stuff toy ko.
26. What's under your bed?
♥ shoes and other stuff na wala ng mpglagyan.
28. Favorite locations:
♥ kahit saan basta mganda ang view. [view means pwedeng lugar or boys.. harhar]
29. Danced a slow dance with someone you didn't even like?
♥ Oo. Sa probinsya! Hehe.. mabenta beauty ko doon e..
32. Who do you really hate?
♥ satan! Sumasama ang tao dahil sknya. hehe
35. Ever liked someone you didn't have a chance with?
♥ Oo naman.. [background music: pangarap ka nlng ba o mgiging katotohanan pa…bakit may mahal ka ng iba..]
36. You lonely right now?
♥ Hindi noh..

hindi uso skin ang lonely days
37. What time is it now?
♥ 5:56pm (so wat kng hindi ko ntpos agad. Kasalanan ko bng mgrestart ang pc?...)

Gosh! tagal ko pla sumagot ng survey. My friend answered it for 9mins. haha.. ako 1 hour! tagal tlga gumana ng utak ko.. nglolog lagi. hehe